Professional Trailbuilders Association
PTBA heads to Grand Junction for the 2019 Sustainable Trails Conference!
The conference will be held March 17 -23 at the Two Rivers Conference Center in downtown Grand Junction.
We are extremely excited to offer hands-on workshops, an indoor trade show, the outdoor demo area, and presentations that highlight best practices in building, designing and maintaining trails in the varied environs around the country.
No other trails conference can boast the amount of experiential education available at this conference. You really can not afford to miss this conference!
Learn more about the 2019 Conference!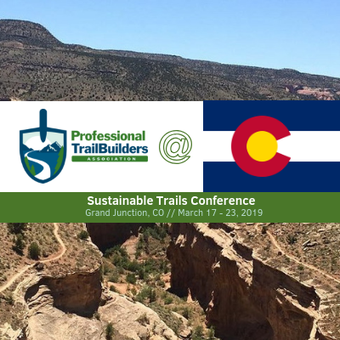 159 Main St, Grand Junction, CO 81501